Ok…so I will confess I enjoyed every second VIRTUALLY with the UJA Federation of Greater Toronto and about 40 of their team earlier this week. While the goal is to eventually be with them in person, this was a terrific way to get them on board THINKING differently about our work and digging in with my tangible 3-sentence ask tool. Great fun! They are having great success and headed for even more now!
Ah, thinking differently! There's the magic! Why? Because when you think differently it influences the next steps you take – it's that simple – for right or wrong, positive or negative. Yeah, that's the rub. The same magic can produce rainbows or earthquakes!

In my VIP coaching calls this week one of my clients, a successful major gift officer, shared, "(CEO) and I both have donors we have been trying to connect with. We are feeling like they are dodging our calls. I am not sure what's going on with my people. So your advice on how to handle these situations would be good – for both of us."
As much success as we experience doing this wonderful work, we are often still plagued with fears that we are offending someone, being a pest, or being avoided because we are asking for money. Most of the time it's YOUR THINKING around these gaps in connecting that's causing the troubles. Here's how to think differently!
Think Differently About Being Dodged by your Donors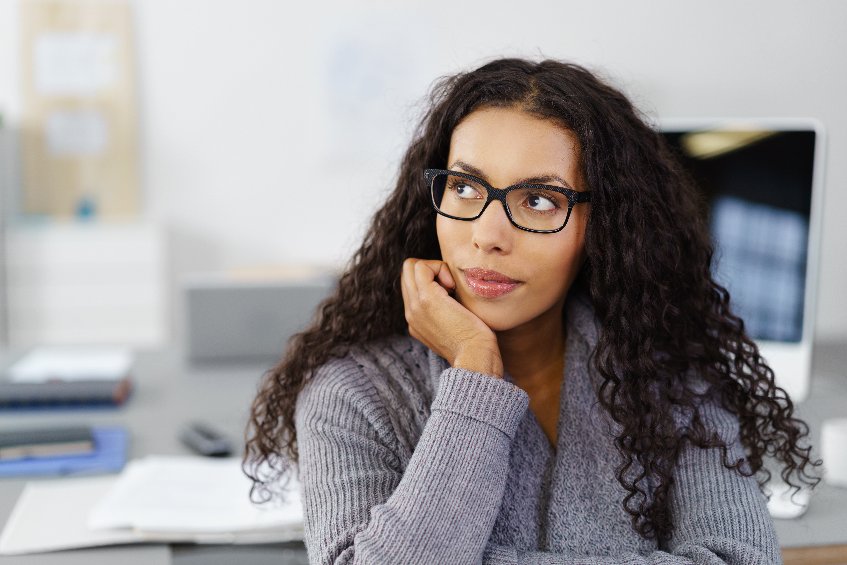 1. Determine what is truth and what is fear.
As you look at a situation – donors don't respond to an email, or two, or text or call….do you have any concrete reason to believe they have changed their mind about having a conversation with you? Or is your thinking leading you to this conclusion? "They seemed interested, but not so much now" is your unmanaged thinking and YOU projecting your fear, your reluctance to "push too hard" on meeting up.
2. Stay true to your relationship.
What are the facts here? Have they supported you in the past? Do they believe in your mission? Have they been friendly and interested in the past? So is it true that all that's really changed is their reaction to your invitations? The reasons for this are ENDLESS – they never got the email, summer fun, family gatherings, health, vacations, work, and on and on. Be curious around what might be going on with them – don't dream up stories about how they feel about you or your mission. If your kids or close friend were not to respond would you decide they don't love you anymore or they just have other stuff going on? Why not give your donors this same understanding?
3. Be your best self with them.

YOU CHANGE when you believe your donor is avoiding you! Your voice, your tone, your smile, your spirit! YOU project – "I know you really don't want to talk to me but I was obligated to call you anyway." I have witnessed the best development professionals transform with a donor they believe has an issue – and it's not a good change. Your change can be the biggest driver in the wrong direction! Your donor is reacting to YOU and feeling your awkwardness. Recognize your feelings and reframe how you show up for the call. Tell yourself, "These folks are eager to see me and connect with our mission." Be excited about them and what their
4. Take action to inspire generosity! Be open and honest in your approach.
Remember you have a calling. You have the magic sauce that connects the giver with the good they want to do. Giving feels GREAT! You are not getting them to "open there wallets" but rather invest in something they believe in – and that YOU SHARE WITH THEM – your love of mission. Sure, there will be folks who are not interested in giving for whatever reasons. Be excited about them and where ever their philanthropy leads them.
So what happens when we change our thinking about donors dodging us?
"Talked to a donor at August registration who I had emailed back in early June about a WSF gift. She never responded, so (as usual), I wasn't sure how to interpret. When she saw me she asked, "Did you send me an email this summer?" When I said yes, she said what a busy summer it had been and that she is still planning on making a WSF gift. So there you go."
"Called the individual who I felt was dodging me again the next day coming from a different mental place. He thanked me for calling and said he plans to give double the amount ($14,000) and wants to know how to set this up to be a permanently supported gift. Amazing!"

And finally, realize that not every call will lead to a gift, but every call will be a chance to enjoy a conversation about the power and joy of giving. And that's what makes our work and life so very special! SHINE ON!
Invest in JOY®