Mahalo!

This word brings comfort and a big smile to me! Mahalo to Troy Wada, CEO of Inpac Wealth Solutions, and the Presenting Sponsor of my day-long MORE Major Gifts – Ask for Anything Artfully Workshop in Honolulu.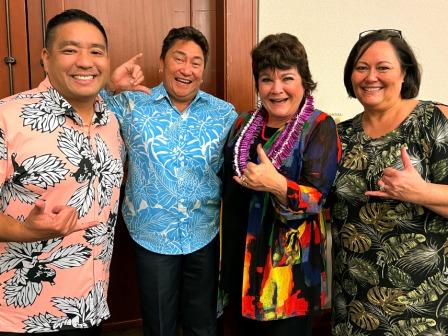 Listening to the stories, struggles and successes of over 250 non-profit partners revealed a deep-set Mahalo for this beautiful place, its history, and its people. 
 
  
Mahalo is more than 'thank you.' Although the word is used in normal, daily scenarios, I could feel that Mahalo has a far deeper meaning to the people of Hawaii. Mahalo means to "live in thankfulness for the abundant blessings of life." When you visit Hawaii you discover how this quality distinguishes not only the Hawaiians, but all Polynesians, from the rest of the world.  
 
  
During my workshop, we traveled around my Cycle of Successful Relationships. I'd like to dedicate this blog to "Being a Grateful Recipient," all my new Hawaii friends, and the spirit of Mahalo!  
 


 
  
"Being the Grateful Recipient" means to "activate" or "call upon" the Grateful Recipient. This part of the cycle is also commonly called "Stewardship." In the simplest sense, "stewardship" means as non-profits you are managers or "stewards" of the generosity of others. Not owners. Just like you steward your land for all generations to come, you steward the gift, managing these resources for your donors.  Thus, how effectively you use these gifts, how well you "steward" these gifts according to THEIR wishes, creates the experience for your givers to want to invest again.  This is Mahalo.

  
The experience made me remember Maya Angelou's quote, "I've learned that people will forget what you said, people will forget what you did, but people will never forget how you made them feel."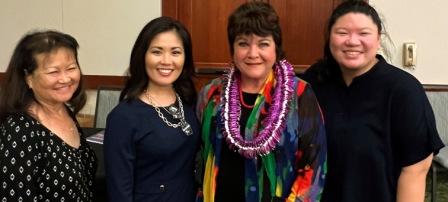 So…how do you bring more Mahalo into your life?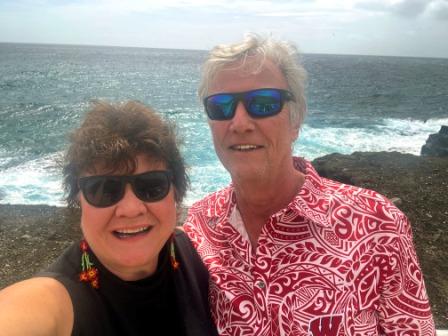 1.     Be aware of, and focus on, the everyday 'gifts' you take for granted.  Plus, research shows that when you are intentionally grateful even for those less pleasant tasks in your life (cleaning the cat box comes to my mind) you are more joyful, in the moment and others feel more appreciation from you. 
  
2.     Take judgement out of the equation.  Be grateful just to ASK a giver to consider a gift – regardless of their decision. Your feelings of disappointment or judgement can be the biggest barrier to continuing a relationship that leads to giving in the future.
  
3.     Practice being grateful.  Be the person whose appreciation feels sincere because you are not on autopilot.
  
4.     Decide to be grateful for even the unpleasant things that happen to you.  See these as opportunities to grow from and that they are few compared to all that is good in your life.
  
5.     Remember your tone, actions and words impact others around you. Show up with Mahalo.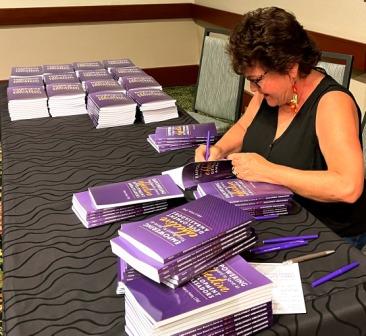 With over 2 decades of managing development team members, and almost another two coaching them, I can spot someone who will excel in inspiring major giving – you are genuinely grateful. How you interact and express this will be different, but others get this feeling from you. It comes through your written and spoken words – a gratitude for what you get to do, have in your life and what generosity can accomplish for your mission.  
 
  
When you FEEL sincere Mahalo, you express sincere Mahalo. It begins with you.  It turns the obligatory thank you note into a meaningful communication – not that predictable language that's nice and all that, but somehow leaves you a bit flat. It infuses sincerity into expressions of gratitude that otherwise are over-the-top. It spurs creativity that infuses energy into your relationships and leads to new giving interests in remarkable ways.
 
  
With gratitude to you for considering my messages and believing that my purpose is to expand the positive relationships you have in your life – professionally and personally.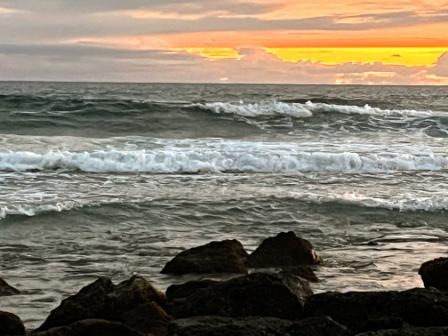 Mahalo to you – may you live in thankfulness for the abundant blessings of life!
 
Invest in JOY®