Do you enjoy that zoom feature that lets us "improve our appearance" on zoom? Works great – try it if you haven't yet.
You have a tremendous opportunity now to rebuild your life as we re-enter from the Land of Covid. Whether you continued to come into the office this past year, spent months remote, or are still remote, the changes around us as colleagues, friends and family re-adjust impacts how we ALL work together- again.
One thing I know for sure – we befriended technology and it is here to stay!
This week I was honored to present the opening keynote, "Fear less, Raise more, SHINE ON!" at the APF Symposium in California. It was a terrific experience and combined the talents of leadership from AFP San Fernando Valley, Santa Barbara & Venture Counties.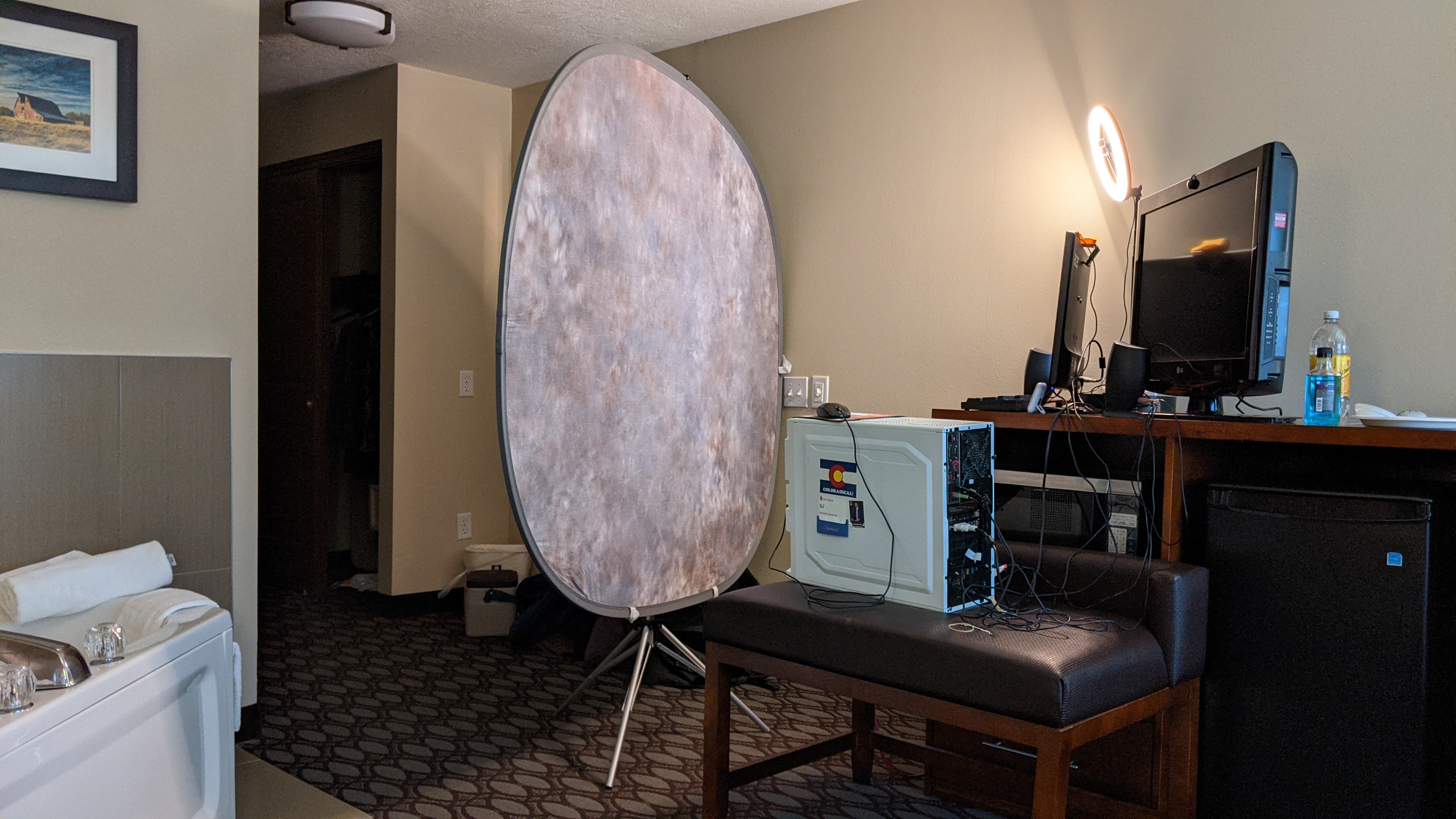 Great to be in California? Actually, I delivered the keynote from Story City, Iowa – a town with a bit over 3000 folks at the Comfort Inn. The staff there led by Manager Nick, placed me in the room closest to the router. I hauled my entire desktop, monitor, speakers, ring light, backdrop screen and all the power cords and extension cords with me and created my professional looking space from which to share my message.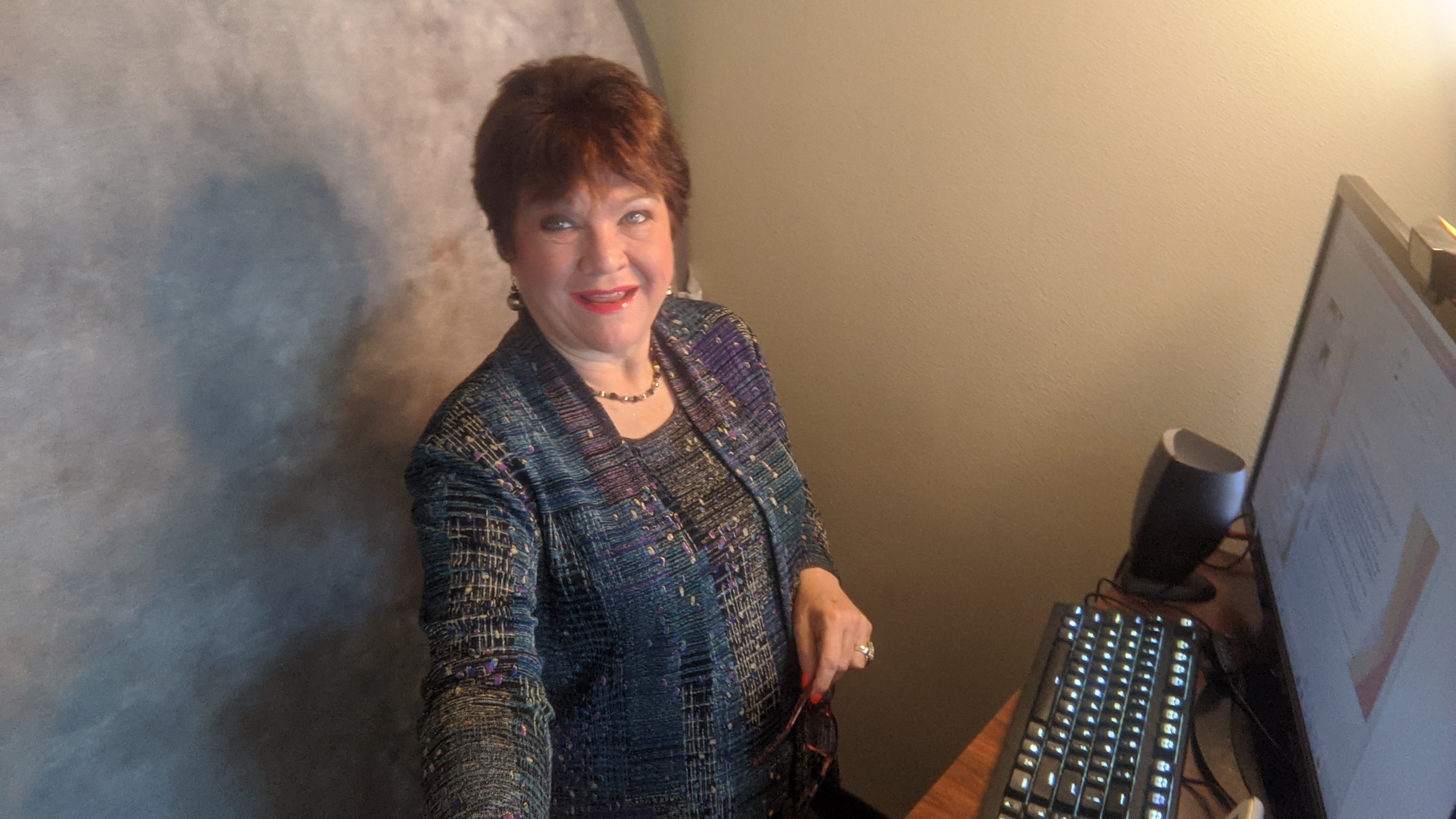 It was quite an experience and I came away feeling empowered with my new found skill in using tech. As we come together again, know that using technology in our work is here to stay.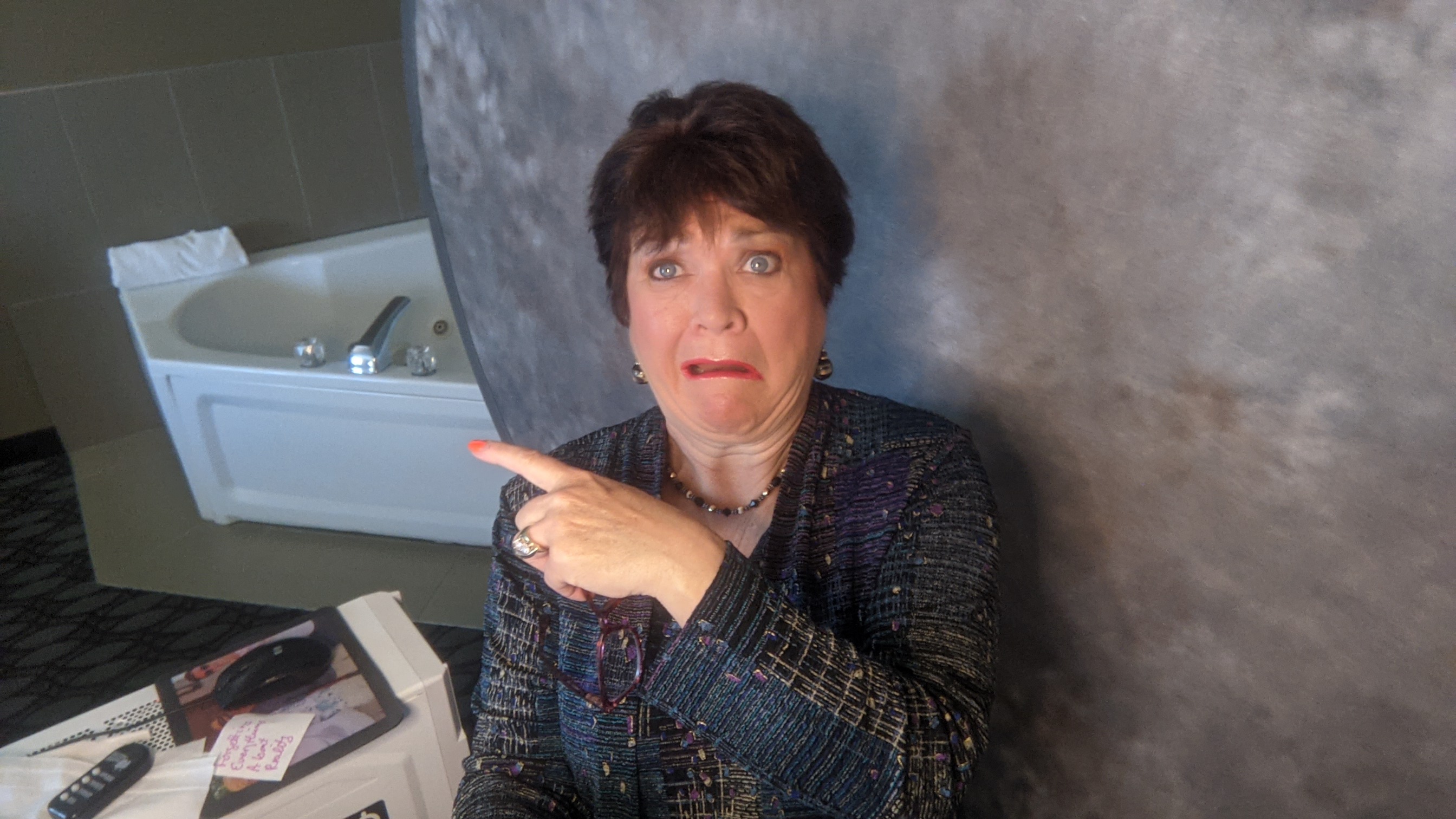 Here are my key messages around this.
Combining live events with special virtual experiences gives us a chance to reach different folks and THAT means better access for development officers with board and major donors as they partner with leadership on the virtual sessions.
Board meetings with virtual access will give us better attendance but demand that we have more one-on-one to build more authentic relationships with our board members.
Checking on virtual meeting preferences will be part of understanding your givers communications preferences. As you begin new relationships I encourage you to discover at the first conversation how they prefer to hear from you – text, email, phone, in person. Add zoom and other virtual platforms to that list!
Creating new donor relationships will take deeper attention to their "modus operandi." The Kolbe test measures our relationship to data, systems, risk and processes. Get your own Kolbe results with "test A" at Kolbe.com and also consider that your team, board and donors may prefer to have a screen separating them.
Asks and other money conversations using texts, email, phone and zoom will be common. One of my clients shared she had just texted two pledge reminders out – and both replied they would take care of it – thanks.
Building trust will require even higher follow through, clarity and consistency. You are going to have to pay close attention to setting up specific actions and completing them well to earn trust. Trust is at an all-time low and it's our job to rekindle it for our work with our donors by doing what we say we are going to do.
Traditional methods will stand out. In person contacts will be cherished by most – even those who still are mainly remote or reluctant to meet yet. Drop off that loaf of bread, bag of chocolate chip cookies etc. with the update letter about your mission. Isolation is not good for the human spirit.
There's going to be little patience with tech reluctance. If you want to go back to before all the tech – sorry – not going to happen. Adopt a mindset that you like it.

These times are exciting and unclear. Go about your days with as much patience and compassion as you can muster for others. Give a super large dose to yourself! The struggles others have adjusting now can sometimes surface in frustration and unkind comments that can hurt you. The more you love yourself right now the more you can respond with grace and compassion.
Invest in JOY®