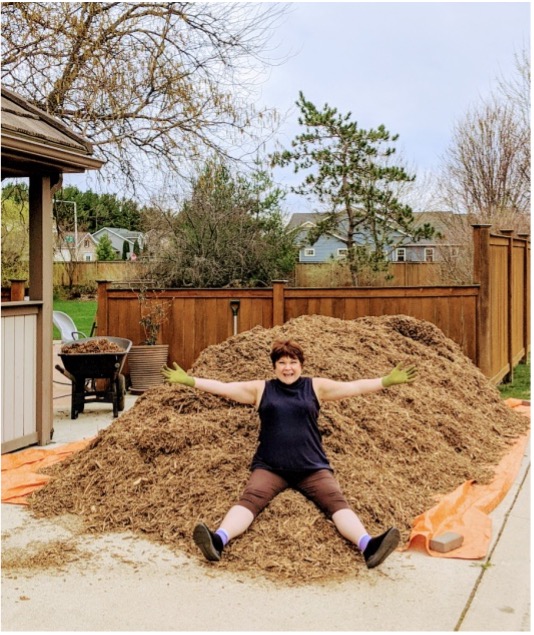 SPRING into ACTION!
How and What to do..NOW
Each new quarter – especially the Spring quarter – empowers you to renew your determination to achieve your goals! One wheelbarrow at a time, I will spread 15 yards of mulch sheltering scores of beautiful plants! (my current quest)
Your mission – should you decide to accept it – is to change the world with your contributions of ideas, actions and spirit! (think Mission Impossible TV show – click here for 51 seconds of the theme song –https://www.youtube.com/watch?v=YBZ6GPCJcxM)
Impossible mission? Nope! You do it every day – in big and small ways – touching scores of people – or a few. This new quarter is simply one of many opportunities to take a step. Every day, every hour, every minute is your chance to view the train wrecks in your days as course corrections – no drama needed. Your kind words and your masterful Major Gift asks shoot out positive energy – 10 times more powerful than negative – and you reach far into the wellbeing of those around you!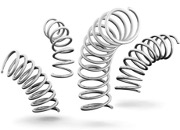 WOW! Let's SPRING into A C T I O N !
A – Assess
Sort of back in the office, sort of not. Our donor visits, camps, programs, and board meetings will be taking on a more in-person approach! It is fuzzy and will continue to be blended to be sure, but it is time to get revved up for in-person life!
How? Block a day NOW to look at your past two-three years of mid-level and major givers – consider those who you want to inspire to a new level of investment. Really – a day just to look back and remember the names, your time with them, and perhaps connect with the people who know them better and prioritize the names.
C – Check in
"Happy Spring! How are you doing?" These next few weeks are the perfect time to plan for 15-20 personal contacts each month – in person when possible.
How? "You have been a caring friend of X. You understand our important work better than most. Would you consider a chat to catch me up on how you are doing and share your thoughts about what we're doing?" (Marcy's 3 sentence ask – get your ask worksheet here)
T – Together
Together with your Board and other givers, staff and key players revise and create Relationship Action Plans. MORE major gifts make the difference and now is the time to be planning your asks for this year…many of you may already have this done, but I am finding that we are just easing into it now.
How? Use my Relationship Action Plan as your guide. (download Marcy's graphic plan here)
I – Ideas
Get clear on what makes you, and your mission, "essential." Major gifts are critical to building your resilience in these remarkable times…critical to preparing you for whatever is ahead.
How? Have as many conversations as you can with your stakeholders – board, donors, users, partners – about what values, perceptions, beliefs, drive their engagement with you – what is most meaningful to them. Why do they come to work? Why do they serve? Why do they give? This is the critical to fueling your big vision.
O – Optimism
"We become what we think about." (Earl Nightingale) There is NOTHING that will propel you forward more quickly than deciding to show up with joy and optimism every day. It is always your choice. Your words are simply what you are thinking most – take care because these thoughts will become your life the soonest.
How? Be grateful that you GET TO DO THIS WORK! You don't HAVE TO do anything. You are CALLED to inspire generosity. Sure…be aware of, and DO those things that help you be hopeful and positive (walk, rest, read, whatever) but also block the noise of the world – trust me, you won't miss a thing. SHINE ON!
N – NOW
Really truly and honestly, the only problem you have is thinking you have a problem – like not enough time. You can always take just one step. One wheel barrel load of mulch.
"People who succeed have momentum. The more they succeed, the more they want to succeed, and the more they find a way to succeed. Similarly, when someone is failing, the tendency is to get on a downward spiral that can even become a self-fulfilling prophecy." — Tony Robbins
An object in motion tends to stay in motion. An object at rest tends to stay at rest!
How? SPRING INTO ACTION!
Gosh you are so lucky and blessed to be YOU!
Invest in JOY®