Ok, I confess. Being in a room with Board and Leadership is THEE BEST THING I DO!
Leading a Board Experiences is an opportunity for me to:
clear confusion
address distaste for the "f" word (fundraising, you silly)
plant seeds for BIG VISIONS and,
provide a self-selected road-map of how to help with fundraising
……….and it leaves me SUPER-CHARGED!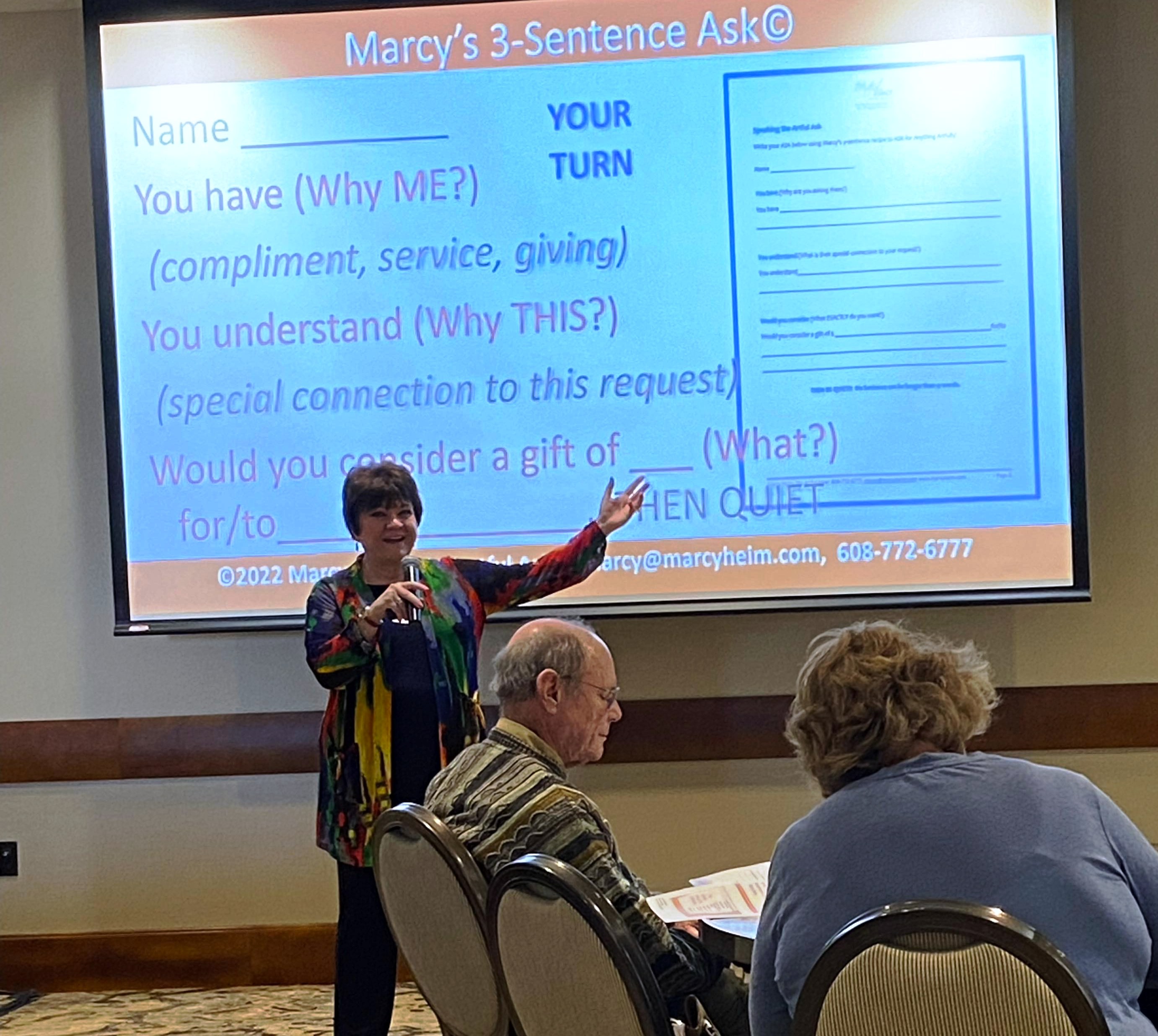 Witnessing the "ah-ha's, hearing their ideas (and in a "Marcy-session" – their asks) and, of course, singing, "People love to give me money!" is my idea of a perfect day.
No matter how much you think your board knows, here are key messages to share with them again and again. Why not just forward this post out to them?
I attached it here as a PDF for you, too.
Marcy's Big Ideas for GREAT Fundraising Board Members to know!
1. Think about money differently.
Successful board members challenge limiting beliefs about money. "There's not enough." "We can't afford it." They get comfortable talking about what the money DOES in their non-profit.
2. Have a Big Vision.
Big donors want big visions. Partner with, and challenge leadership to make a BIG difference.
3. Reflect on your own commitment – emotionally and financially.
Your time is a great gift, but your dollars make the real statement to others. Give your money.
4. Remember, Individuals give the most and always have.
For the past forty years, of the billions given each year in the USA, consistently roughly 5% is given by corporations, 15% from foundations and 80% from INDIVIDUALS!
5. Larger gifts are key to changing your results.
Large gifts are transformational. You must raise your sights from $5,000 to $50,000 to $5 Million and have clear giving options that accomplish clear results at these levels.
6. You don't have to ask for money to help.
You DO have to give yourself, consider others you know who have capacity, share your values and beliefs in your non-profit's mission and engage them or connect your staff with them. Learn Marcy's 3-sentence ask technique anyway – you may see how easy it can be to artfully ask for anything.
7. Giving is not about getting – it's about doing.
Even your corporate sponsors want something more meaningful than their name on your website. Stuff and perks are fine, but real impact is better.
8. Focus on major gifts, not gimmicks.
Focus on relationships with those who can make major gifts. Raising TWO six-figure gifts brings better ROI than auctions, galas, outings and giving days that need scores of little donors (and take tons of staff time) to raise the same amount.
9. Date before you propose.
Consciously consider if you are being transactional or are you engaging in real conversations and meaningful experiences with others. Respect the pace of the person you date.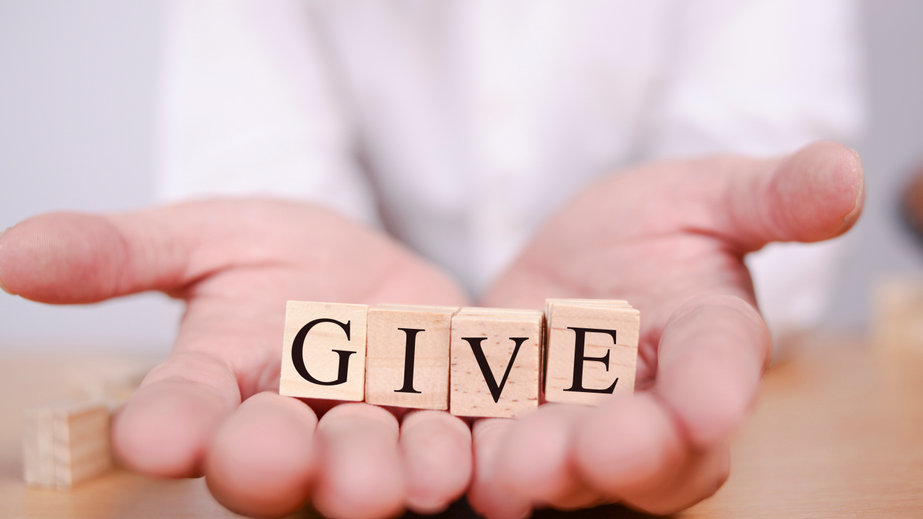 10. Be excited about what you do!
Be an ambassador for your non-profit. Share what you are doing with others. Tell others why you serve and give!
Know that others take their cue from leaders like you. How you think, how you talk about your big visions and goals, and how you give will inspire others to follow suit. Own this! Inspire generosity! Shine on!
Invest in JOY®