Your Non-Profit Board is key to your success…in these remarkable times and always. I know that you care about engaging them in a way that makes this a win for all!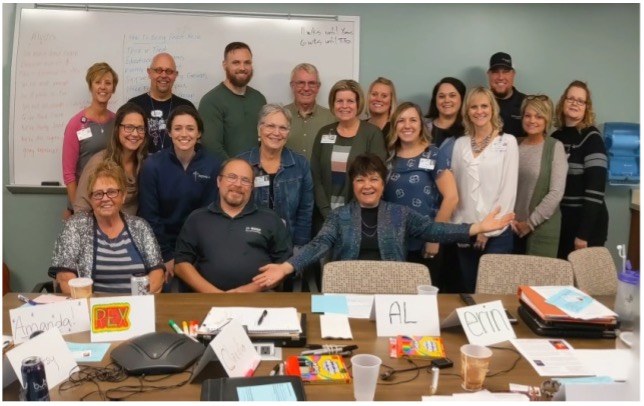 In my several board fundraising workshops over the past few months – virtually and in-person – it's clear that HOW to do this isn't clear. In my experiences with boards in both the US and Canada, I'm delighted to feel the passion, compassion and sincerity these board members bring. I also feel their relief when they get clarity on just how to be helpful in a way that works FOR THEM and you. And, I'm really, really proud of the development professionals, Executive Directors and CEO's who are determined to partner with them in a way that produces great results.
What makes one board fundraising workshop a success and another a waste of time and money?
I know those are pretty strong words. But I believe that how the following questions are answered, along with the skills and beliefs of the consultant you retain to lead this, makes a big difference in how your board, and your fundraising results, will benefit from the experience and the investment.
1. What outcomes do you want from a board engagement?
Successful experiences focus on changing mindsets on the board – how they think about money and wealth. Time-wasters are promoting yet another new tactic for "getting the board to ask for money." Yes, the board needs tangible steps, but only AFTER you have spent time on mindset – and often this gets 'eye-rolling' and "just tell me what to do." But without this piece first, you're wasting your time and money.
2. Does 100% of the board currently give?
Successful experiences take into account how the board was originally engaged. The conversations that happened around board giving THEN are important. You can't just make new rules. What did the board "sign up" to do? The goal is baby-steps to secure a gift that is significant and meaningful for them where they are now and bring them along to the mindset of "you reap what you sow". Time-wasters still use the old, "give it, get it or get off" bullying that never worked and alienates your board members.
3. What is the relationship of the ED/CEO and staff with the Board?
Successful experiences start with a Board productively engaged with leadership and staff where fundraising (and fundraising staff) are part of every Board meeting. What you focus on you grow. When leadership has a lack of comfort with fundraising and insecurities in their relationship with the board this manifests by taking fundraising off the table. FIRST, good counsel will help you deal with the governance piece. If you don't have this foundation to build on, you're wasting your time and money. This same lack of trust generally is keeping the development professional out of board meetings and away from direct contact with the board.
4. How do people talk about raising money?
Successful experiences (and consultants) use respectful, inclusive words. Time wasters are still using phrases like, "get them to open their wallets," and "don't leave money on the table" demeaning the spirit of true generosity. Fundraising training that is based on securing support from a true mission fit and engagement relationship process will get the long-term and short-term results you want. I still say our incessant use of the word "solicitation" really hurts the profession. It's got so many negatives associated with it.
5. Is there staff to back up what the Board is asked to do?
Successful experiences (and consultants) provide clear next steps along with a timeline that works with the current staff structure. This looks SO different in an ED-only shop and at a major hospital or university. SO different. Better fundraising can happen ANYWHERE with the proper combination of timeline and tasks. Time wasters use the same, tired "fundraising best practices" and nothing changes.
6. What sort of reporting happens with the Board?
Successful experiences are built upon the board receiving dashboards that make the connections and engagement needed to lead to the best giving outcomes clear. Time Wasters focus all on numbers giving the board no way to see the whole picture and how their help supports it. Focus on the people, not the numbers and you will grow the numbers.
7. How much time is the board willing to commit to a training session?
Successful experiences take time – 3-4 hours. And implementing what you create takes time, too. There is no magic pill. If a board is not engaged enough to come together for one 3-4 hour session, good counsel will help you address that first!
8. Do you have clear fundraising priorities?
Successful experiences bring clear fundraising objectives to the meeting – or a plan to put them into place. If they don't have them, good counsel works with you on that FIRST. The importance of this is summed up here, "A confused donor doesn't give. A confused fundraiser doesn't ask and a confused board member or volunteer doesn't help." Marcy Heim
In my board engagement workshops, each session generates an individual action plan for every board member. I begin with leadership and the development team long before the board training and we set next steps together after the session happens that fit into the current workload of the staff. Of course DURING the session itself, the board is brought into my Cycle of Successful Relationships as an overview. The feedback from the boards and staff is always so positive! There is nothing more exciting than excited board members!
And do you know what? YOU'LL be more excited too!
Invest in JOY®