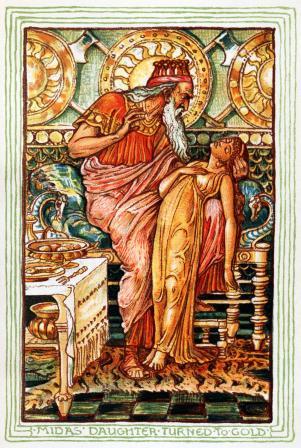 Some people just have that Midas touch! The story goes that King Midas was obsessed with gold and when granted a wish by the gods he quickly asked that everything he touched be turned to gold. As his wish played out, a rose, his breakfast and his beautiful daughter – all turned to gold upon his touch. It's easy to see that just a bit of prep would have provided a much better outcome for the King!  There's a happy ending for the king. He was able to have his wish reversed and reap a second chance to use his wealth to be generous and thoughtful. 
Be PREPARED! (The song from Lion King enters my mind – it's here – just for fun)
Here are five tips to Be Prepared!
1. Look Ahead. Be cheery, not dreary!
Whoa – did THAT sneak up on me! Yes, we have timelines and reminders galore. Yet just spending a few minutes to look at your calendar – today, tomorrow, this week, this month, the next few months…..and consider, "What's coming up that will be better, easier, more effective, and less stressful if I do this in preparation?" This is not a big time deal, but a good daily practice. Be cheery, not dreary in what lies ahead. Your thoughts become your life. Do you think, 'Oh THIS visit, or event, or meeting, or family task – UGH' or, 'I am so overwhelmed, busy…whatever.' Or are you eager about life and what lies ahead? Be cheery, not dreary.
2. Set aside time to consider.
You will find me gazing into space. This la-la land is actually incredibly productive and let's my marvelous mind be creative, problem-solve, reflect and reframe the opportunities and challenges of both my personal and professional agendas. Blended with looking ahead (above) I get so comfortable with my ideas that I dismiss my mindset insecurities that lead to procrastination. I like to use solo driving time, waiting in line or on hold time, and walking time. My goal is not to have a podcast or music or something pounding into my brain every second – but to let the space provide the strong next steps I will take.
3. Helpful, (not creepy) research.
I get asked a lot about research and major, transformational gift success. In my experience, research will NEVER take the place of an authentic conversation with a perspective individual giver (and remember, 80% of all dollars given in the US comes from individuals).
Engaging a research tool IS very helpful when you have a large – hundreds or thousands ­­- of names in your data base that are giving gifts of $5000 or less and you want to prioritize who to begin engaging more intentionally. If you have fewer than 500 names and want to grow your donor base, you may also want to use research to uncover those with capacity and an interest in your mission. At the core – People like people like themselves who share their values and interests. Are you clear on the values and vision of your organization?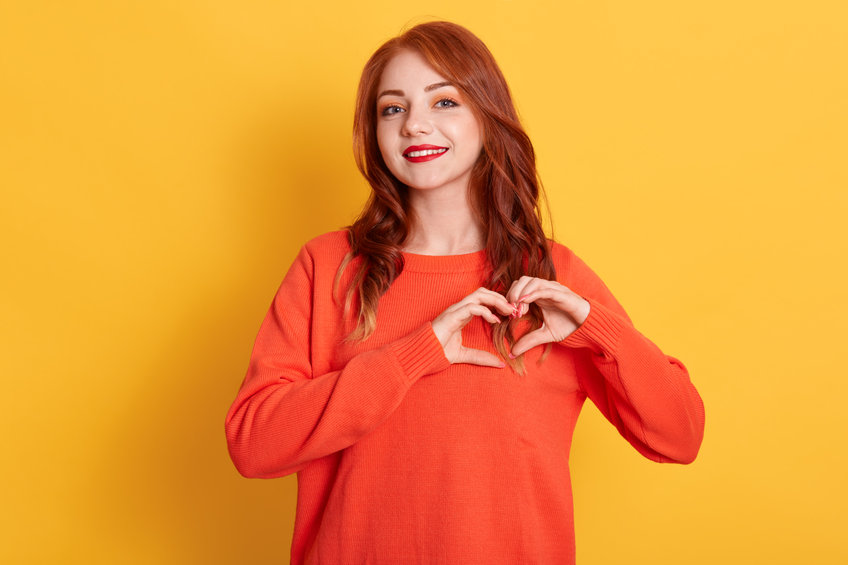 Don't assume – ask. "You seem to have a real heart for lifting up the nursing staff (or the students, or homeless, or cancer research, or X), is that accurate?" To be prepared does not mean you have every detail – or even many details. It means you have an authentic intent to get to know your donor better. A donor's journey with YOU is unique and you are best prepared when you are open to listening for a partnership that provides the kind of donor experience that creates lifelong donors. Then YOU are writing the results other researches are collecting.
4. Write a 3-sentence ask. Maybe two! (Marcy's ASK worksheet)
When you don't know where you're going any road will do. When you make your best guess on how you think a perspective giver may want to support you AND write a 3-sentence ask… suddenly you have a destination! When you also use my 3-sentence ask to determine the NEXT step for a donor visit you have the two tools you need most to be prepared for any major gift call or situation in your life.
Let me give you a quick example from one of the non-profits I'm currently coaching. She has a donor who has made a 7-figure gift to a local university and a 5-figure gift to her. For the first time, she wants to ask for a high – 6 or 7 figure gift. On our visit, we had two asks written and practiced. Gift ask (made generic) "You have supported (our non-profit) generously for years. You understand from being a resident here how important the X project will be for ensuring X. Would you consider a $1M gift to support X?" Our second ask, written for this call was, "You have been such a friend to (our non-profit). You understand how (our CEO) has envisioned the future here. Would you consider meeting with her to continue this conversation?"
She said yes and this ask beautifully set up the next step AND confirmed we were on the right track with our gift ask.
5. Have flexible goals and expectations.
The world does not revolve around you, your family or non-profit. In fact, you may not even be on the radar of those you want to engage on a personal or professional basis. This doesn't mean you sit around waiting for them to return your call. It means that you patiently persist. Who can help me develop this relationship? Having deadlines and results that are dependent on the actions of others is frustrating at best. Focus your goals and expectations on what YOU can control. You decide how often and how creatively you will reach out to connect. You can have a relationship action plan written. You can be at-the-ready with both next steps and gift asks written that bring you both closer to a giving (or living) partnership.
And one final thought – just as King Midas got a second chance, I believe that our nonprofit calling gives us scores of opportunities to provide second chances over poverty, poor decisions, addiction, and wasted time. When we are prepared with vision, listening and gratitude we transform our own lives and, together with our generous givers, our world. Thank you having the REAL Midas touch!
Invest in JOY®